History of the Vocoret Family from Maligny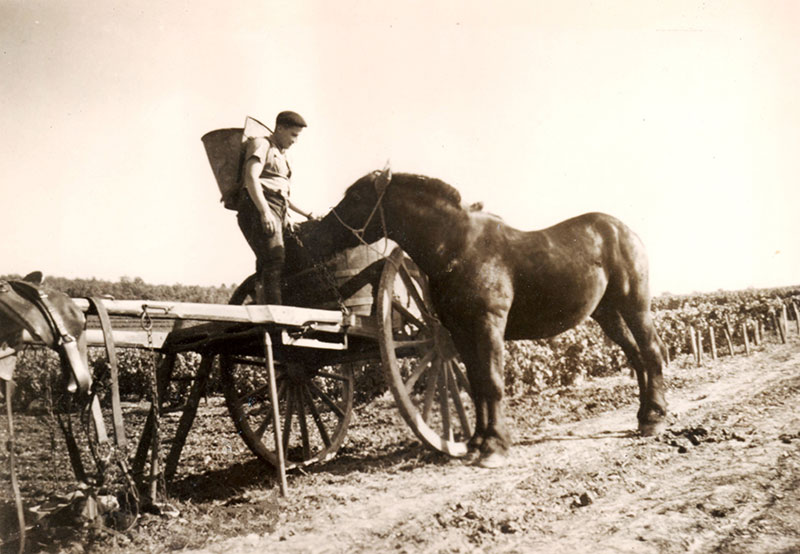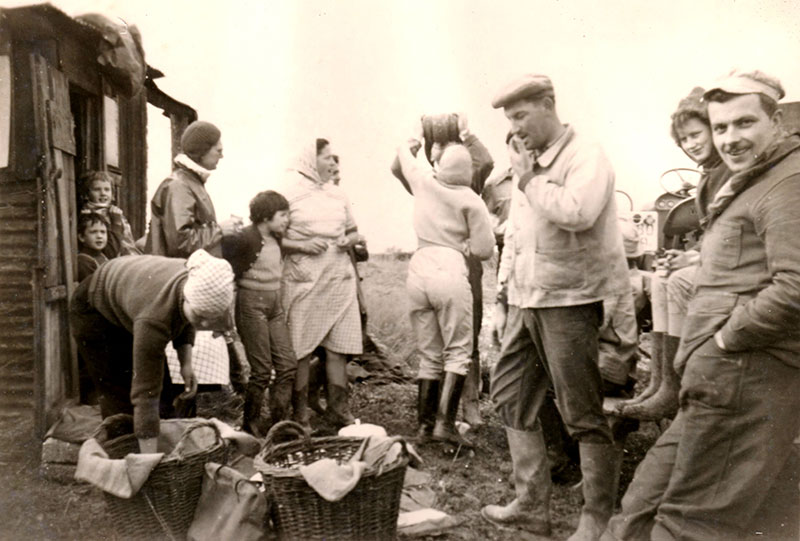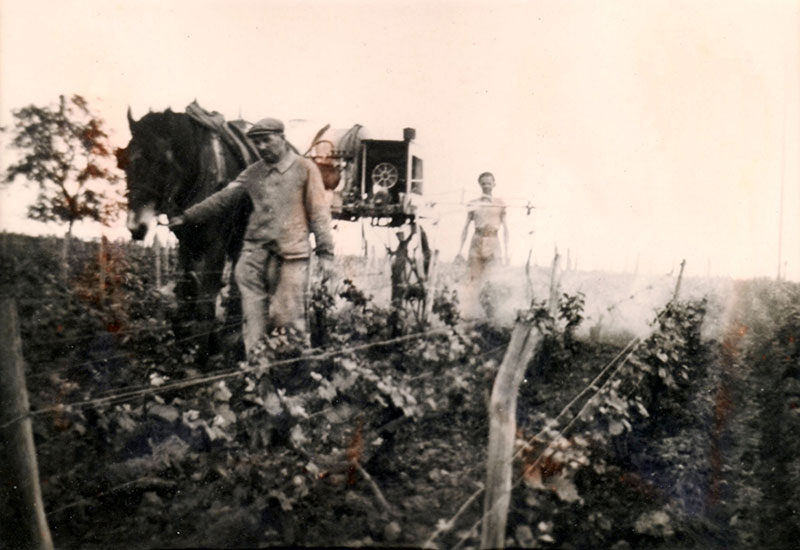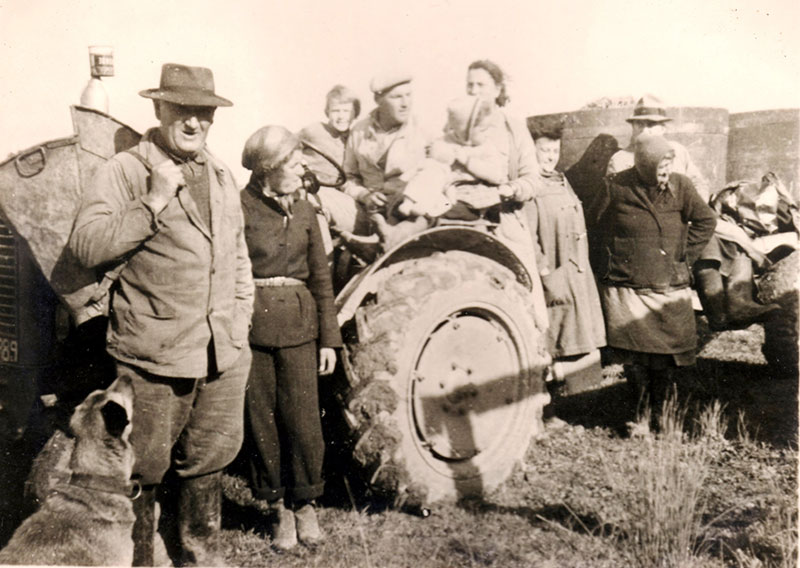 Our family of winemakers is inscribed in the history of vine cultivation and wine making, in the heart of our vineyard since 1713. It was Jean Vocoret, whose winemaking soul no doubt guided him to pass down his wisdom, his fruits and the nobility of winemaking to his descendants, which gave us such passion for our craftsmanship.
A little closer in time of our Chablis winemaking history, the one who contributed to renaming our Domain was my great, great grandfather Victor Hyppolite Vocoret, born in 1863, who at the time, had a few acres of vineyards and some leaflets in the cellar.
Thereafter, it was my grandfather Henri Vocoret, born in 1895 (see photo), who, despite 4 years of horrid suffering on the fronts of Verdun (1914-1918) and alongside my grandmother Louise (see photo), managed to make the land prosper with the help of his horses (see photo), and his pride for producing excellent wine. The fulfillment of the winemaking craft compensated for the moral injury sustained from the horrible war, which impacted him very deeply: Hard at mind, hard at work - respect!
After, it was my father Maurice (1928-1997) and my mom Huguette (1933), who, hand in hand, carefully reflected upon the art of winemaking and innovated in high performance equipment for the cellar. They knew how to anticipate and plan, so that the quality of our wines would be recognized. The wines of our domain always bear the imprint of this qualitative anticipation, whose key word is respect.
Aujourd'hui, Huguette, Christine, Clémentine, Yvon et Laurent ont toujours la même motivation pour ce passionnant métier ; reconnaissants et respectueux, ils continuent d'écrire le roman d'une famille de vignerons humble mais déterminée afin que la noblesse de leurs vins continue de faire vivre votre plaisir.